If you have an electric hot water cylinder, chances are you have a Waipa Networks relay on your meterboard which has the ability to switch the hot water off and on as required.
The photo below shows a typical relay.  If the green switch is in the ON position you have power to your hot water cylinder.  If it is in the OFF position then it means we have switched power off to your cylinder temporarily.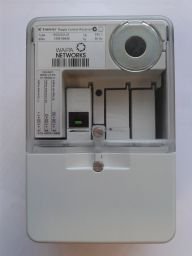 What's in it for me?